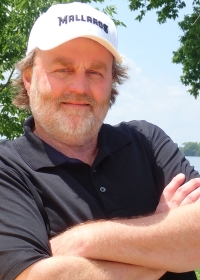 Included in Buzzfeed's "15 Thrillers And Mysteries Worth Picking Up This Spring" for the Spring/Summer of 2022!

"A rich cast of characters and an intriguing plot guarantee an exciting trip you'll long remember. ​​​​​​"
- Shawn Wilson, author of Relentless.
Paradise Cove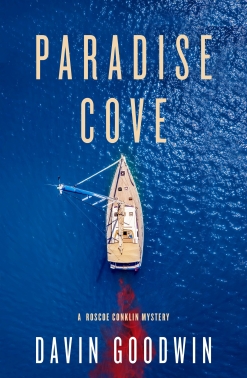 Roscoe Conklin Mystery Series
Published by Oceanview Publishing
"Davin Goodwin is a rising voice in crime fiction."
-- James Grady, creator of Six Days of the Condor and the CONDOR movies

"Goodwin ably mixes gritty crimes with sun and sand escapism. Armchair travelers will be satisfied."
-- Publisher's Weekly

On the laid-back island of Bonaire, every day is paradise until a seaweed-entangled human leg washes ashore. Combing the beach, retired cop Roscoe Conklin examines the scene and quickly determines that the leg belongs to the nephew of a close friend.

The island police launch an investigation, but with little evidence and no suspects, their progress comes to a frustrating halt. Then, thanks to a unique barter with the lead detective, Conklin finds himself in possession of the case file. He can now aggressively probe for his own answers.

Sifting through the scant clues, eager to bring the killer to justice, Conklin struggles to maintain forward momentum. He has all the pieces. He can feel it. But he'd better get them snapped together soon.

Otherwise, the body count will continue to rise.
"Goodwin does a good job of tying the two investigations together and these two situations give the story deep dimension.The cast of characters is solid and well developed."
-- New York Journal of Books
April 5, 2022